What is a smart factory?
Our advanced tool for further development of our sophisticated solutions.
Welcome to the new era of industrial production. The smart factory is based on the concept of Industry 4.0, which combines highly integrated, digitized and automated production methods with the interaction of various technologies and systems.
At Elpro Križnič, we follow the needs of the market, listen to your needs and try to offer fast and top-quality solutions. The implementation of a smart factory brings a smart and flexible production unit that is able to meet the increasing demands for modern market individualized products.
Industrial revolution over time

Industry 1.0
Mechanization, steam engines, hydropower.

Industry 2.0
Mass production, assembly lines, electricity.

Industry 3.0
Computers, automation.

Industry 4.0
Cloud services, connected systems, internet of things (loT).
Smart Factory
Elpro Križnič
The connected factory of the future
By implementing Industry 4.0 concepts, we are co-creating the future in the field of electrical assemblies' production and sheet metal processing. Our smart factory operates on the basis of the synergy of smart technologies and systems. The result is flexible and agile processes that create products adapted to the market.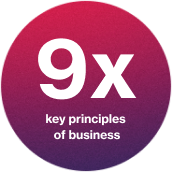 Customer orientation and individualization of products
Internet of Things
Digitization of production and business processes
Mass data
Cyber security
Efficient energy management
System Control of the Processes
Automation and robotics
Cloud solutions
Processes of smart manufacturing environment
The connection of various functions brings flexibility in the production of electrical assemblies and sheet metal processing, as well as intelligent maintenance to our smart factory. The Internet of Things co-creates flexible cyber-physical systems that connect production environments, automatically organize and adapt logistics, and take care of individual customer engineering.

1. Customer orientation and individualization of products
Our advantage is individual production, where we adapt to the wishes and requirements of the customer, from the order to the execution of the product.

2. Internet of Things
With the help of the IoT in the smart factory, we connect various production devices equipped with detection, identification, processing, communication, activation and network capabilities.

3. Mass data
We have enabled automated data collection and analysis, which contributes to a better understanding of the state of each system, together and separately.

4. Digitization of production and business processes
We use ERP, MES and CRM systems to digitize business and production processes. The goal of using these systems is paper free office, traceability of the production process, control and up-to-date data.

5. Cloud solutions
Communication in the smart factory takes place mostly via the phone, which allows applications to be stored. The software we use to monitor production and business processes is gradually moving to the cloud.

6. Efficient energy management
We follow the principle of efficient energy use and the use of natural energy sources. Our new smart factory is built energy-efficiently.

7. Cyber security
We use technologies, processes and controls to protect systems, networks, programs, devices and data from cyber attacks. With this, we want to reduce the risk of cyber attacks and protect business networks and communication from unauthorized access.

8.Automation and robotics
In the smart factory, we have an automated warehouse and autonomously connected CNC machines and software solutions. This makes it easier and faster to implement customer requirements from idea to product development.

9. System Control of the Processes
We use systems to control and monitor the mechanical and electrical equipment of the building, such as heating, ventilation and air conditioning, lighting, energy systems, fire systems, access control and anti-burglary systems.
With the above, we enable just-in-time operation monitoring of both hardware and infrastructure equipment, as well as building's security control.
Our promise
With larger production facilities and a larger and more powerful machine park, we are more flexible, and at the same time we offer you more capacity to realize your needs and wishes.
Technology partner
A smart factory with state-of-the-art technology – Industry 4.0

Strategic partner
Comprehensive service from development to the product.


Sustainable partner
Responsibility to
environment, employees
and company.