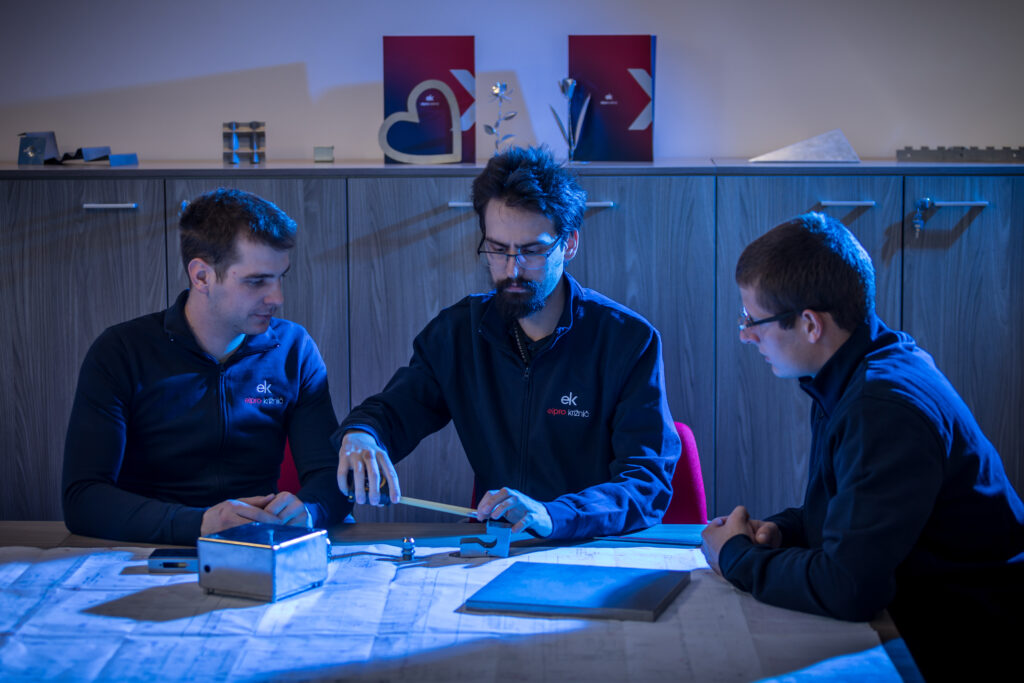 A comprehensive service for all your plans
Technical support in the development and improvement of the product
We are the best partner for the development of new products. With many years of practice, experience and top-notch tools, we help you speed up the entire development process. From the idea to the final product, we offer tested and comprehensive solutions as well as technical support in the development and improvement of the product – 3D simulation.
Your ideas are the core of the product, and the 3D model is the foundation of efficient development and production.
Production of technologically demanding welds, semi-finished and finished products
With powerful machines and extremely precise equipment, we create even the most demanding forms of semi-finished or finished products. We offer mechanical processing of sheet metal, laser cutting, punching, bending, welding and surface treatment of sheet metal.
Line composition (assembly) of finished products
After completing the assembly process, your products are ready for the installation of the rest of the equipment according to the specifics of the activity.
Final assembly of metal or non-metal semi-finished products with the option of electrical equipment installation
We assemble the entire finished product in the factory – we make the metal housing and install the electrical equipment according to your requirements and special wishes.